【导语】父亲节(Father's Day),顾名思义是感恩父亲的节日。约始于二十世纪初,起源于美国,现已广泛流传于世界各地,节日日期因地域而存在差异。最广泛的日期在每年6月的第三个星期日,世界上有52个国家和地区是在这一天过父亲节。父亲节快到了,无忧考网为大家精心准备了以下内容,供大家阅读,希望能帮助到大家!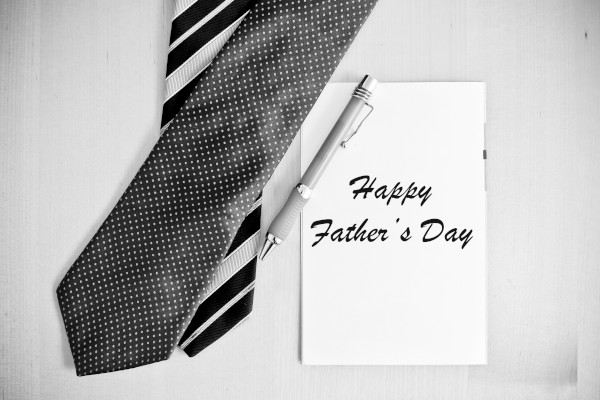 【篇一】父亲节英语日记
  Today is Father's Day, I send what gift for Dad is good? Thought to want to send a card to my father or the most meaningful. Because I was still small, it is a long body of knowledge long period of time, not money. So I send this special gift to my father the most appropriate, but also makes sense!
  My parents, with me, take care of me, send me to go to school, I do not know how much to spend manpower and material resources, and with the money I do not know how many, I grateful! To thank the parents upbringing, I took this Father's Day special buy greeting cards, write something from the heart: I keep in mind my loving parents, in school, listen to the teacher, to comply with school discipline, study hard, learn the skills , grow up to become useful to the country of the material, repay their parents care. I wish Happy Father's Day!
  I believe that my father saw this special gift, he must have felt my heart very happy! Not hold anything against it? Otherwise, he would secretly clapping and cheering for me too! If not, to my mother for money, bought a precious gift for father, my father would say: "? Who is buying these gifts to give you money." I thought: he not only will not praise me, I will provoke to a cursed ah!
  Dad, I wish you a happy Father's Day!
  今天就是父亲节了,我送什么礼物给爸爸好呢?思来想去还是送一张贺卡给爸爸最有意义。因为我还小,正是长身体长知识的时期,不会挣钱。所以,我送这个特殊礼物给爸爸最合适,又很有意义!
  我的父母,生我、养我,送我上学读书,花了不知多少人力、物力,又用了不知多少钱财,使我感激不尽!为了感谢父母的养育之恩,我乘这个父亲节特买来贺卡,写上几句心里话:我牢记父母对我的恩爱,在学校里,听老师的话,遵守学校纪律,努力学习,学好本领,长大成为国家有用之材,报答父母的关爱。祝父亲节快乐!
  我相信,我的父亲看到这份特殊的礼物后,他心里一定感到非常高兴!不会嫌弃吧?要不然,他暗地里会替我拍手称快呢!如果不是这样,向妈妈要钱,买来贵重的礼物送给爸爸,爸爸会说:"买这些礼物是谁给你钱买来的?"我想:他不但不会表扬我,我还会惹来一场大骂啊!
  爸爸,祝你父亲节快乐!
【篇二】父亲节英语日记
  每年六月的第三个星期日,是父亲节。
  The third Sunday in June is father's day.
  说实话,不太喜欢过洋节。但是这个节日,不管是舶来品,还是土特产,都值得一过。对于父亲,内心太多太多的感慨,都深深埋藏于心间。多年以来,父亲给我的感觉是无言、深沉,也许还有男子汉的粗犷、淡泊,也许还有男人的骄傲、豪爽……然而,父亲的"背影",最能触动我,最意味深长。
  To be honest, I don't like foreign festivals very much. But this festival, whether it's foreign products or local specialties, is worth living. For father, there are too many feelings in my heart, which are deeply buried in my heart. Over the years, my father has given me the feeling of speechless and deep, maybe the rough and indifferent of men, maybe the pride and forthright of men However, my father's "back" is the most touching and meaningful.
  多年以前,拜读朱自清的《背影》时,内心的感觉并不是十分深刻,然而,几天前又重温《背影》时,内心的感觉却异常细腻,浓厚,感伤……泪,就在不经意间滑落脸庞。这泪眼迷茫间,仿佛看到了一位苍茫无力的父亲那萧瑟的背影,也仿佛看到了自己父亲脸上那日渐沧桑的岁月痕迹……的确,父爱是一种不能用只言片语便能随意囊括的深沉而伟大的感情。
  Many years ago, when I read Zhu Ziqing's back, my inner feelings were not very deep. However, when I reviewed back a few days ago, my inner feelings were very delicate, strong and sentimental Tears, on the inadvertent slide down the face. In the bewilderment of tears, I saw the bleak back of a helpless father, as well as the increasingly vicissitudes of his father's face Indeed, fatherly love is a deep and great feeling that can't be contained in a single word at will.
  今年的父亲节,想起我的父亲,虽距离父亲住的地方并不多远,随时可以见到他,感受到他。但是,依然愿意这样静静的回味父亲,那种感觉,暖暖的,酸酸的……儿时,父亲的怀抱可以撒娇的地方,父亲的怀抱是最温暖的地方,父亲的语言是威慑力的……儿时,父亲是我仰望的的阶石,是我嬉闹的乐园,是我病中的安慰…父亲是全家的顶梁柱,是家里的一片天,是一座坚不可摧的巍峨的大山!多少日子,父亲为了我们这个家,勤劳着,努力着,奋斗着……有多少苦,父亲忍受;有多少累,父亲承受;有多少难,父亲挺住了;为了家,为了子女,或许父亲有过委屈,或许父亲有过无奈,但是父亲如山,他都挺过来了,原来,千难万苦都压不跨父亲那顶天立地的脊梁!每每看到父亲因爷爷奶奶操劳,每每看到父亲因子女奔波,每每看到父亲因工作愁眉,做子女怎会不心碎?
  This year's father's day, I think of my father. Although it's not far from where he lives, I can see and feel him at any time. But, still willing to quietly aftertaste my father, that feeling, warm, sour When I was a child, my father's arms were the place to be coquettish. My father's arms were the warmest place. My father's language was the most intimidating When I was a child, my father was the stepping stone I looked up to, the paradise I frolic in, and the comfort of my illness Father is the pillar of the whole family, the sky of the family, an indestructible and lofty mountain! How many days, father for our family, industrious, hard, struggling How many hardships, the father endure; how many tired, the Father Bear; how many difficulties, the father stood up; came; for home, for children, perhaps the father has grievances, perhaps the father has had no choice, but the father is like a mountain, he has survived, the original, all the hardships can not cross the father's backbone! Every time I see my father working hard because of grandparents, every time I see my father running around because of his children, every time I see my father frowning because of his work, how can I not be heartbroken when I am a child?
  你或许有过失意,无助,千万别忘记父亲一直默默的站在你的身后;你或许有过伤心,绝望,也一定不要忘记父亲那深邃的温暖而慈爱的目光;你或许还有累了想歇息的时候,请你一定记住,父亲的.爱是最安静的港湾,你可以将疲惫的心悄然停靠,父亲会用自己宽厚结实的肩膀为你抵挡一切,父亲的关爱和呵护会给我们撑起一把风雨无阻的大伞,一帆迎风破浪的人生之舟!
  You may have been frustrated and helpless. Don't forget that your father has been standing silently behind you. You may have been sad and desperate. Don't forget that father's deep warm and loving eyes. When you are tired and want to rest, please remember that father's love is the quietest harbor. You can stop your tired heart quietly, and father will use his own width Thick and strong shoulders for you to resist everything, father's care and care will give us a big umbrella, a sail of life boat against the wind and waves!
  感恩父亲节,爱自己的父亲!让我们做子女的爱在父亲的心间流淌,轻轻的,静静的,淡淡的,如一缕拂面微风,驱散他心中的愁云,如一抹滋养面霜,淡去他眉宇间岁月的印记,如一曲经典老歌,带来久违的回味,舒畅和愉快。
  Thank you father's day, love your father! Let us love our children in our father's heart, gently, quietly, and lightly, like a gentle breeze, dispelling the melancholy in his heart, like a nourishing cream, fading away the mark of his brow, such as a classic old song, bringing back a long, pleasant afterthought.
  百善孝为先!父亲的爱或许不需要太多的回报,但作为子女却要时刻怀有一颗感恩之心,拿出全身心来孝敬自己的父母,因为当父亲一天天步入中年,日渐衰老时,他更需要的是作为儿女的支持和鼓励。
  Filial piety is the most important of all virtues! The father's love may not need too much return, but as a child, he should always have a heart of gratitude and show his whole heart to honor his parents, because when the father enters middle age and grows old, what he needs more is the support and encouragement of his children.
【篇三】父亲节英语日记
  Dear Dad,Today is father's day, for so many years I've been seekig a way to express my heartfelt thanks for all you have done for me. Here comes it!
  Thank you for always being there sharing my life when I need you most. Whenever I encounter difficulties, I never feel alone and vulnerable, because you will keep me on the right path. I'm blessed to have you.
  Thank you for offering me education and teaching me how to be a man. You always inspire me not by words, but by what you have done! Your efforts in the work, your loyalty to your friends, your responsibility for the family and your persistence in the life have already set me good examples in my own life.
  Thank you for always appreciating my work, no matter how tiny it is! You have made me realize that it's capacity not scores that really counts.
  Dad, I love you and I will love you forever!
  亲爱的爸爸,今天是父亲节,这么多年来,我一直寻找用一种方式来表达我对你为我做的一切的衷心感谢。现在知道了!
  谢谢你总是在我最需要你的时候分享我的生活。每当我遇到困难,我从不感到孤独和脆弱,因为你会让我走上正确的道路。我很幸运有你。
  谢谢你给我教育,教我如何成为一个男人。你激励我的不是言语,而是你所做的!你在工作中的努力,对朋友的忠诚,对家庭的责任,对生活的执着,都给我的人生树立了很好的榜样。
  谢谢你总是欣赏我的作品,不管它有多微小!你让我意识到能力不是分数,这才是真正重要的。
  爸爸,我爱你,我会永远爱你!
【篇四】父亲节英语日记
  Is father's day on June 21, in a minute, I'm going to in tomorrow gave dad a father's day gift, because dad usually are very good to me, but send what good? All of a sudden, I think can send father on father's day CARDS.
  To send the father's day greeting card, I took out a piece of paper to draw up, I drew a very lovely boy is laughing because I hope dad can also be as happy as he is.
  I often am especially busy dad came home he haven't back to I get out of bed he didn't, so we together of the time is very precious. Although he was particularly busy but he will still have some time, and I play with a sometimes I failed the exam scores it smiled said nothing work harder next time try to do a good job in the result, when I was coming home with good grades, he'll be happy but after a while he is very seriously not proud.
  Do I put it after the father's day CARDS to dad's document generation, hope he will be very happy after see tomorrow.
  The next day, when my dad came back from work, I saw my father was very happy, I know dad must see I sent to his father's day, and greeting CARDS.
  马上就是6月21日父亲节了,我打算在明天送给爸爸一个父亲节的礼物,因为爸爸平时对我非常的好,不过送什么好呢?突然,我想到可以送爸爸父亲节的贺卡。
  对就送父亲节的贺卡,我拿出一张纸画了起来,我画了一个很可爱的小男孩正笑着因为我希望爸爸也能和他一样开心。
  爸爸特别忙经常是我回了家他还没回我起了床他还没起,所以我俩在一起的时间十分珍贵。虽然他特别忙但是他还是会愁一些时间和我逗着玩,有时我的成绩没考好它却笑了笑说没事下次加把劲尽量把成绩搞好,每当我带着好成绩回家时他就会非常高兴但过了一会儿他却很严肃地说不要骄傲。
  做好父亲节的贺卡后我把它塞到爸爸的公文代里,希望他明天看到后会很开心。
  第二天,爸爸下班回来后,我看到爸爸非常的开心,我知道爸爸一定看到我送给他的父亲节贺卡了。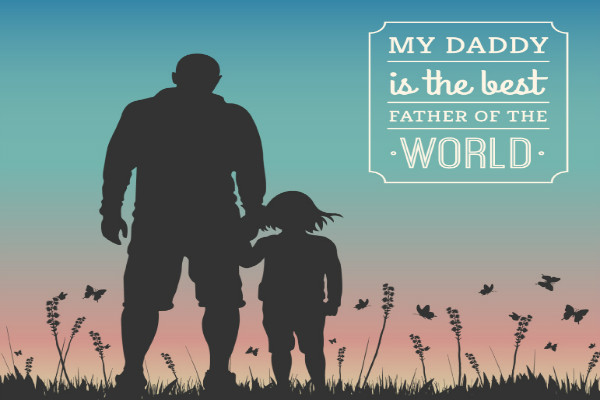 【篇五】父亲节英语日记
  Today is the annual father's day, when I ask where is mom dad, mom asked me to do, I say: "today is father's day, I prepared a father's father's day gift for my father." Mother asked me what it is, I say is confidential.
  I went to a restaurant, dad in, kissed on dad's face, and said, "dad, I wish you a happy holiday." Mother suddenly enlighted, said: "you father's father's day gift is well, really precious!"
  At noon, I'm going to give my dad a gift, this gift, although is not very good, but, dad, I am sure that you think I'm a good gift, this gift is two posters, these two posters are two of my favorite posters, because, this is two posters, stickers, now that I love, the father should also be like.
  I still have some words want to say to my father: "dad, you were laborious, you always trust, never hit me, scold me. Not when the mother angry, you can make mom feel relieved, I admire you!" If, dad what like today, I must buy my father; What if, dad wanted to play, I must play with my father; What if dad want to reading, I must show my dad; If dad want to... Today, my father wanted me to do, I will do, because, today is father's day.
  Father's day, father was very happy, because my gift to dad dad is very like, and I one day performance is very good, dad told me that this is he received the best gift for father's day.
  今天是一年一度的父亲节,我起来后问妈妈爸爸在哪里,妈妈问我要干嘛,我说:"今天是父亲节,我准备了一个爸爸的父亲节礼物要送给爸爸。"妈妈问我是什么,我说保密。
  我去餐厅一看,爸爸在,就在爸爸的脸上亲了一口,并说:"爸爸,祝你节日快乐。"妈妈恍然大悟,说:"你原来送爸爸的父亲节礼物是这个啊,真宝贵呀!"
  到了快中午的时候,我打算再给爸爸一个礼物, 这个礼物虽然不是很好,但是,我相信爸爸一定觉得我送的礼物很好,这个礼物就两张贴画,这两张贴画是我最喜欢的两张贴画,因为,这两张贴画都是跑跑卡丁车的贴画,既然我喜欢,那爸爸也应该喜欢了。
  我还有一些话想对爸爸说:"爸爸,您辛苦了,您总是笑呵呵的,从来不打我、骂我。没当妈妈生气的时候,您都会让妈妈消气,我真佩服您呀!"如果,爸爸今天想要点什么,我一定给爸爸买;如果,爸爸想玩什么,我一定陪爸爸玩;如果爸爸想看什么书,我一定给爸爸看;如果爸爸想……今天,爸爸想让我干什么,我就干什么,因为,今天是爸爸的节日。
  父亲节这天,爸爸非常的开心,因为我给爸爸的礼物爸爸非常的喜欢,而且我一天表现都很好,爸爸跟我说这是他收到过的父亲节的礼物。
【篇六】父亲节英语日记
  With the rotation of the time, we ushered in the father's day.
  Today, you good father to send blessings for you? Let us bless my father! You can go on QQ for father to send sincere blessings! However, I still don't think I am in the father's day to father angry, do more for my father can live, on this day, even later, in even forever forever...... Don't make my father angry. Dad is also very love me, want to do everything you can to want to make me happy, including riding a bicycle.
  Remember in June of this year? I want to learn the bicycle suddenly dad just don't think after the brain thinking, take me into the yard, first of all, I can't get on the car, dad said to me: "don't be afraid of, dad!" So, I muster up courage to sit on the bike, dad behind very balanced pushing me, "dad, you see, if I really like the ride?" At this time, I looked back a look, dad is not behind me, I saw dad smiled at me on my side. In this way, I just learned to ride a bike!
  Up to now, I already ride a bicycle very well. But, the matter is like a knife cut "engraved" in my heart.
  I'll never forget you, dad.
  随着时间的转动,我们又迎来了父亲节。
  今天,你为你的好爸爸送祝福了吗?让我们为父亲祝福吧!你可以在QQ上为父亲送去真诚的祝福吧!不过,我还是想我在父亲节这一天不让父亲生气,为我的父亲多干点力所能及的活,在这一天,甚至以后,在甚至永远永远……都不会惹爸爸生气。爸爸也很爱我的,想尽一切办法想让我高兴,包括骑自行车。
  还记得今年的6月吗?我突然想学自行车了爸爸就想没经过大脑考虑一样,马上带我到院子里骑,首先,我不敢上车,爸爸对我说:"不要怕,有爸爸在呢!"所以,我壮着胆子坐上了自行车,爸爸在后面很平衡的推着我,"爸爸,你看,我是不是像真的在骑呀?"这时,我回头一看,爸爸已经不在我的身后了,只见爸爸在我的一旁向我微笑,就这样,我就学会了骑自行车呢!
  到现在,我自行车已经骑的很好很好了。但是,这件事像刀割一样"刻"在了我的心底。
  我永远也忘不了你——爸爸。
【篇七】父亲节英语日记
  Father, how great words; The father love, how beautiful melody. Dear dad, when busy, can you find such a festival of father's day?
Today, is my dad's first holiday, I carefully prepared a card, then tape posted a petal in the upper left corner. It with the aromatic, with my feelings, as the wind blows gently, the beautiful kind hearts float into dad.
  The father loves the warmth in June and Thanksgiving. When I was in elaborate greeting card, write the handwriting which asm, I hand in trembling, my heart in the jump, the sincere words from time to time pull at my heart!
  In fact, father's love is gentle, father use it rough hands stroked my head; Dad with his warm words of comfort me; When he humorous language make me laugh... At that time, I really realized the father loves the also gentle.
  Dad is the pillar of the family, when his broad shoulders to assume the burden of the family; When I found a piece of white silk on his head; When I find the wrinkles on his face. My heart is with sour.
  Generation of letters, mostly because their children mother selfless and moved, so for t
  he selfless love left countless love. And for the whole family outside the hustle and bustle of the father? Nothing left.
  Here, I want to sing loudly father's love is great!
  父亲,多么伟大的字眼;父爱,多么动听的旋律。亲爱的爸爸,在奔波忙碌之时,你可否觅的这样一个节日——父亲节?
  今天,是我为爸爸过的第一个节日,我精心准备了一张贺卡,并用胶带在左上角贴了一片花瓣。它带着芳香,寄托着我的情意,随着风儿轻轻拂过,飘进爸爸那美丽善良的心灵。
  温情六月,感恩父爱。当我在精心制作贺卡,写上哪一行行字迹时,我的手在颤动,我的心在跳跃,那真挚的话语不时的扣动着我的心弦!
  其实,爸爸的爱也是温柔的——爸爸用它粗糙的双手抚摸我的头时;爸爸用他那温情的话语安慰我时;当他用幽默的语言逗笑我时……那个时候,我真正体会到了父爱也温柔。
  爸爸是家庭的支柱,当他用宽大的肩膀承担起家庭的重任时;当我发现他头上的一根白丝时;当我发现他脸上的皱纹时。我的心里就有阵阵酸楚。
  世代文人墨客,大多都因为母亲对儿女的无私而感动,因此为无私的母爱留下了无数爱的赞歌。而为整个家庭在外奔波的父亲呢?却什么也没留下。
  在这里,我要大声歌颂父爱的伟大!
【篇八】父亲节英语日记
  今天是父亲节,看着爸爸还没下班回来,我决定在父亲节为父亲做一件事,做什么呢?想来想去,我想到了炒两个菜。
  Today is father's day. Seeing that my father hasn't come back from work, I decided to do one thing for him on father's day. What should I do? I think about it. I think of cooking two dishes.
  说干就干,我先把白菜洗干净,然后开火把油倒进锅里,油一热就听见"噼里啪啦"的声音,并溅出许多油。我把洗好的菜倒入锅中,只听"滋"的一声响,我右手拿着锅铲,左手捏住柄,赶快将菜翻过来又翻过去的炒菜不是还发出"沙沙"的响声。有时我怕油溅到我手上就快速翻两下后离锅远一点。我手忙脚乱的把盐放成味精,把味精放成盐。当我正要把盛在盘子里的时候才发现放错了。可把我急坏了,没办法,只好把炒白菜做成白菜汤了。
  Say do it, I first wash the cabbage, then open fire and pour the oil into the pot. As soon as the oil is hot, I hear the sound of "crackling" and splash a lot of oil. I pour the dishes into the pot and listen to the sound of "Zi". I hold the spatula in my right hand, hold the handle in my left hand, and quickly turn the dishes over and over. The stir fried dishes do not make a "rustling" sound. Sometimes if I'm afraid of oil splashing on my hand, I'll turn it over twice quickly and stay away from the pot. I hurriedly put salt into MSG and MSG into salt. When I was about to put it on the plate, I found it was misplaced. But I was so worried that I had no choice but to make cabbage soup with fried cabbage.
  第二道菜我要炒番茄炒鸡蛋。我照常把菜洗好,把锅放在灶上,"啪"的一声我打开了煤气灶,我这一次吸取了上次的经验教训,先把油倒进去,当锅头冒烟时,说明又热了,可以把菜倒进去了。因此,我把搅好的鸡蛋汁倒入锅中,鸡蛋进到进去后马上泡了起来,我拿勺从右往做翻再从左往右翻,等鸡蛋炒出香味时,把切好的番茄倒入翻炒几下就好了关上火,撒上盐再翻动一下装上盘就可以了。
  For the second course, I'd like to fry tomato and eggs. I washed the dishes as usual, put the pot on the stove, "pa" I turned on the gas stove, this time I learned from the last experience, first pour in the oil, when the pot is smoking, it means it's hot again, so I can pour the dishes in. Therefore, I pour the scrambled egg juice into the pot, and the egg immediately bubbles up after entering the pot. I take a spoon and turn it from right to right, then turn it from left to right. When the egg is stir fried, pour the cut tomato into it and stir it for several times, turn off the fire, sprinkle the salt, and then turn it over to put it on the plate.
  晚上,爸爸看到我炒的两个菜,问我今天是什么日子,我跟爸爸说,今天是父亲节,我想在父亲节为父亲做一件事,就想到这个了,爸爸听到后非常的开心,夸我是个好孩子。
  In the evening, my father saw the two dishes I fried and asked me what day it was. I told my father that it was father's day. I wanted to do something for my father on father's day, so I thought of this. My father was very happy and praised me as a good child.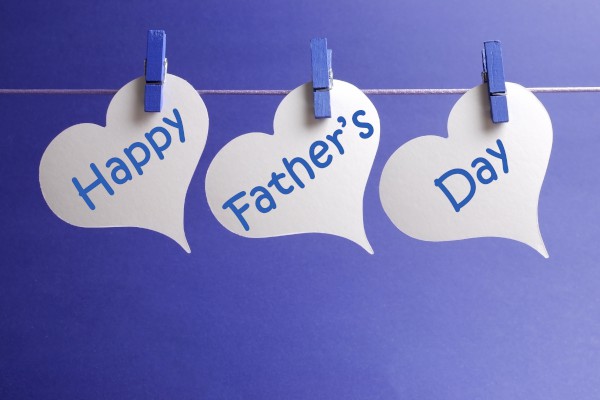 【篇九】父亲节英语日记
  明天就是父亲节,爸爸忙碌的身影在我眼前晃来晃去,用什么方法表达对爸爸的爱呢?我想来想去,哦,对了,就用这种方法吧。
  父亲节如期而至,我对妈妈说:"妈妈,今天就是父亲节了,我们给爸爸一个惊喜吧。"妈妈说:"好。"我贴在妈妈的耳边,小声地说:"我们就这样……"
  我和妈妈把家里弄乱,好像什么都不知道。爸爸回家了,看了看家里,问:"你们知道今天是什么日子吗?"妈妈说:"让我想想,是世界禁毒日吗?""不是。"爸爸指了指钟表上的日子。我大声说道:"是我们班季彦良的生日!"爸爸听了,好像心都碎了。
  爸爸低着头,走进了房间。这时,我和妈妈闯进了房间里,同声说:"父亲节快乐!"这时,爸爸一把抱住了我和妈妈,我们都笑了。
  这是我家今年最快乐的一天。
  Tomorrow is fathers day, and my fathers busy figure is shaking in front of my eyes, how can I express my love for my father? Id like to go, oh, yeah, thats the way to do it.
  Fathers day came, and I said to my mother, "mom, today is fathers day. Lets give dad a surprise." "Mom said," ok." I put it on my mothers ear and whispered, "we are..."
  My mother and I messed up the house, as if we didnt know anything. Dad went home, looked at his house and asked, "do you know what day it is?" My mother said, "let me see, is the world anti-drug day?" "No." Dad pointed to the day on the clock. I cried out, "its our banjis birthday!" Dad listened, as if his heart were broken.
  Baba bowed his head and entered the room. My mother and I broke into the room and said, "happy fathers day!" Then my father hugged me and mom, and we all laughed.
  This is my happiest day of the year.
【篇十】父亲节英语日记
  Yesterday was Father's Day. I had planned to give my father a present. But I didn't remember it until in the morning.It was too late to post a card to him. So I decided to buy something. When I was in the department store. I found it was not easy for me to choose something right for him.
  Suddenly I got an idea. I ran home and opened my computer. I made a beautiful card and mailed him through the Internet. then I began to make supper. When father came home, he was very glad to find a big meal on the table. then I asked him to check his e-mail. He was amazed to find a beautiful card in his e-mail-box.
  What a wonderful surprise!
  昨天是父亲节。我本来打算给爸爸一份礼物。但是直到早上我才记得,给他寄张卡片已经太晚了。所以我决定买点东西。当我在百货商店。我发现对他来说选择合适的东西并不容易。
  突然我有了一个主意。我跑回家,打开电脑。我制作了一张漂亮的卡片并通过互联网邮寄给他。然后我开始做晚饭。当父亲回到家时,他很高兴在桌子上看到一顿大餐。然后我请他检查他的电子邮件。他惊奇地在他的电子邮件箱发现一张漂亮的卡。
  多么奇妙的惊喜!